Corum Trading and Pokrovske mine management signed a contract for a new hoisting machine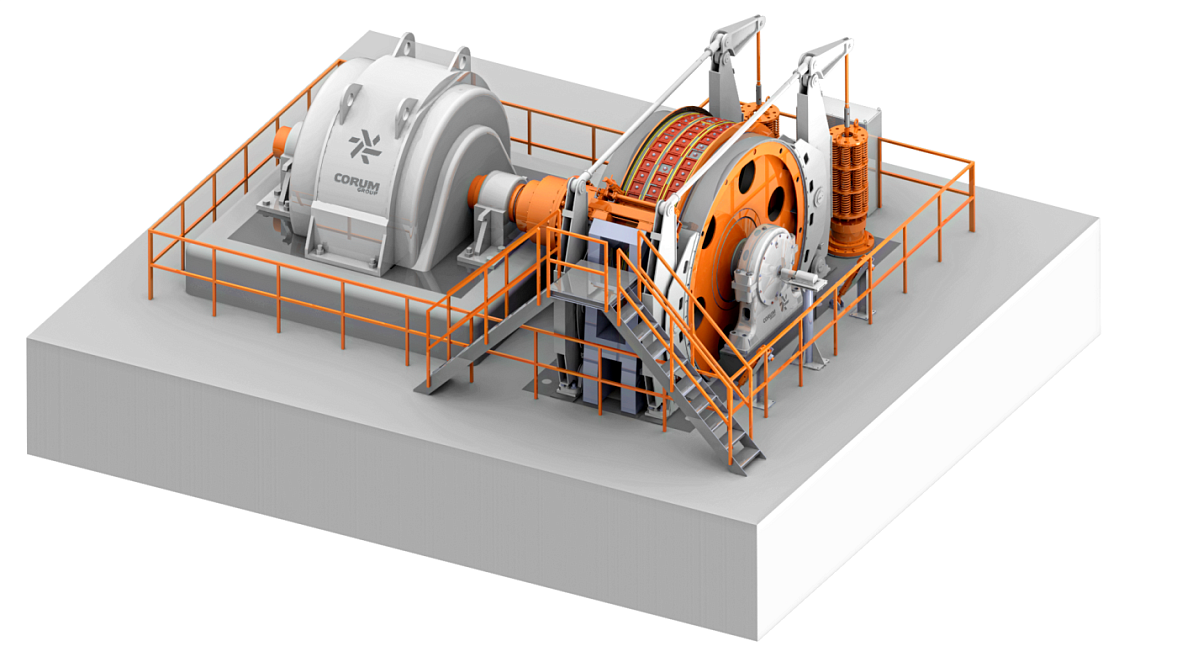 Despite the difficulties that our company faced during the war, we not only continue to work to meet internal needs, but also conclude new large-scale contracts with external customers.
Corum Trading (DTEK Energo) won the tender for supply of new multi-rope ground-based hoisting machine of TsShN 4x4 type. According to the tender procedure, Corum offered best technical proposal, terms of delivery and project financing conditions convenient for the client. Contract was signed in July and includes supply of the machine itself, pulleys, creation of construction task for the concrete foundation for mechanical part and electric motor placement, technical project for electrical part, installation and adjustment supervision services, author's control of the machine's operability, as well as equipment delivery to the place of installation.
Machine production will last 16 months, and the start of assembly is scheduled for the fourth quarter of 2024.
"Such events once again confirm that we have every reason to be proud of our products, and victory in such tenders testifies customer's trust and recognition of our professionalism. This is especially important when implementing complex projects that require non-standard solutions and high level of competence. We are sure that our cooperation with the Pokrovske mine management will make path to new opportunities and orders, and we will continue to manufacture high-tech and high-quality equipment for mine hoisting, contributing to industry development and maintaining country economic stability," says Oleg Nesterenko, director of Corum Trading.
New machine will operate two two-stages cages, each of which can simultaneously accommodate up to 80 people and cargo weighing up to 15 tons. It will ensure fast and safe personnel, cargo and mine cars movement from a depth of up to 927 meters at a speed of up to 8.5 meters per second. To handle such loads from such a depth, 4 hoisting ropes and 2 balancing ropes are used in the machine. This is an important update for Pokrovske mine management as part of their minefield development plan.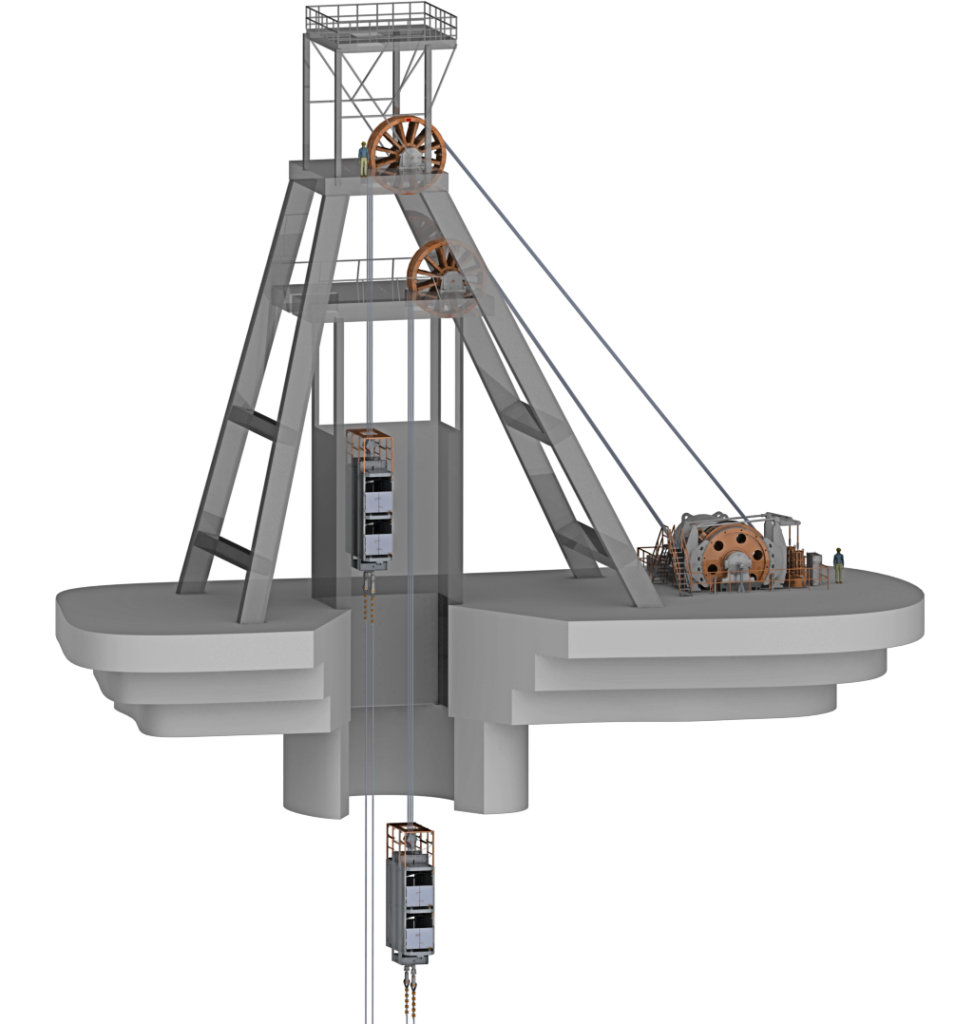 "We are proud of our competences in the development, design and manufacture of such complex equipment. Participation in this project is of great importance to us, as a machine-building plant, especially in terms of relocation. Such orders are a perspective and guarantee of employment for our personnel and company in general. Therefore, we are responsible for providing equipment to Ukrainian enterprises, because coordinated work of country's energy and metallurgical industries depends on our efficiency. Together, we are doing everything possible for our country energy system stable operation and for the Victory", - emphasized Tetyana Kalugina, director of "Corum Druzhkivsky Machine-Building Plant".
In addition to contract equipment manufacture and supply, we also provide mandatory training in machine adjustment, maintenance and repair. On the basis of our knowledge and expertise, the employees of Pokrovske mine management will be able to independently implement these processes at their company.
We are excited about this new collaboration and confident that our partnership will lead to long-term success for both parties. This contract once again confirms our ability to offer complex solutions and high-quality products that meet needs of our customers!