Corum produced transformer substations for a client in Estonia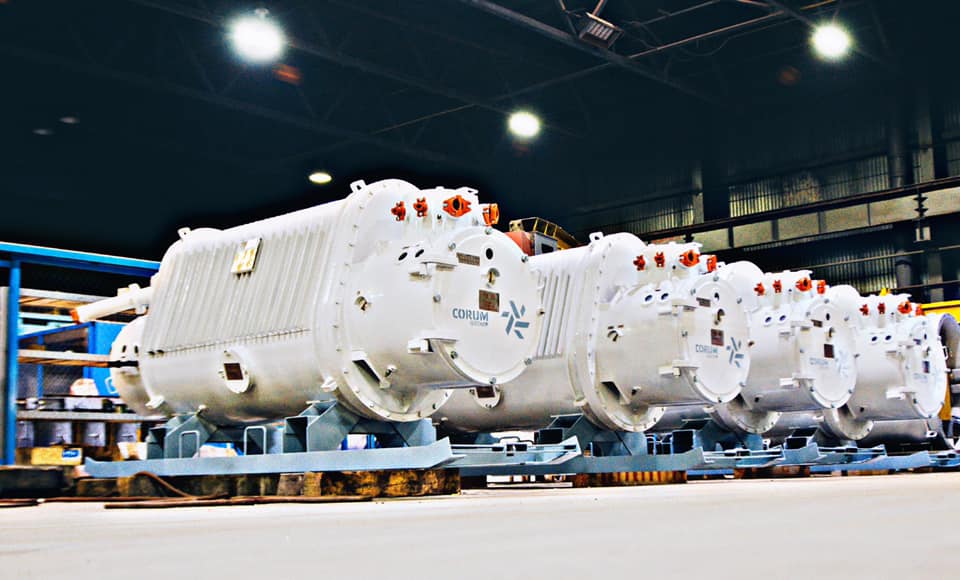 During the war, our machine builders not only provided equipment for our miners, but also successfully fulfilled the contract for the Estonian Ojamaa mine of the Viru Keemia Grupp concern. This is the first contract for the supply of full-fledged machine-building equipment abroad since the beginning of the full-scale invasion.
The contract includes the manufacture and supply of two transformer substations of KTPRN-400/6-0.69 UHL5 type. These are special transformer substations for use in the mining industry. Equipment will work as an assistant for oil shale production, which is used for synthetic oil production.Thus, our machine builders manufacture equipment not only for the energy and metallurgical industries of Ukraine, but also for oil production industry of European countries.
Thanks to the many years of experience and professionalism of our colleagues, product was delivered 5 days before the contract deadline. It is worth mentioning that substations were modernized and equipped with built-in electricity meters. The full service life of substations is now at least 20 years.
Export contracts for Corum are not only an important step in company's development, but also confirmation of expertise, customer trust and recognition of our products high quality. Such collaboration strengthens our position on Estonian market and makes it possible to further expand supplies geography to other European countries, intensifying our export. This, in turn, will become an additional favorable factor and an example of successful cooperation with our country.
Stepping forward to our bright future!