Corum Group presented the equipment at an international exhibition in Turkey
Corum Group took part in Turkey's largest industry exhibition, MINEX Izmir-2021, where it presented its equipment and services to potential clients.
52 companies, including world mining equipment manufacturers, took part in the exhibition. A total of 208 brands of mining equipment and components were presented.
- As part of establishing business bridges with international mining companies and implementing the Corum Group 2030 Development Strategy, we presented equipment at an exhibition in Turkey, – commented Oleg Nesterenko (Олег Нестеренко), the Director of Corum Trading. – Based on our experience in developing customized products for the clients' needs and a wide product portfolio, the Company set a goal to establish the supply of mining equipment to the market of Turkey on an regular basis. During the exhibition, we met with the leading Turkish coal mining companies and discussed the possibilities for further cooperation.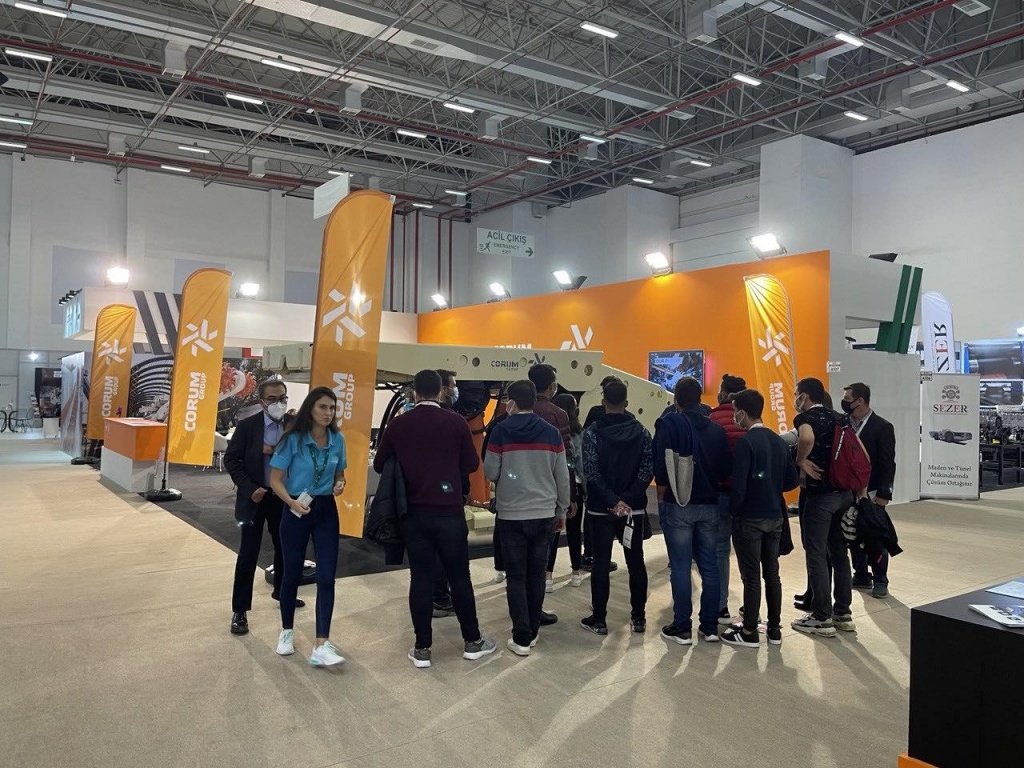 It was not the first time that the Corum Group participated in a profile exhibition in Turkey, but it was the first time that the КД90Т 17,5/28 powered roof support section was shown "in metal". The company also presented the CLS450 shearer, the ДМ roof supports and the RH160 roadheader, with an augmented reality application, inviting customers to learn about the features and benefits of the products.
The exhibition was attended by the representatives of Turkish companies that only plan the commence the mine construction and mining operations. For such clients, Corum may become a general contractor and a turnkey supplier, as the product portfolio covers up to 80 per cent of potential customers' requirements for mining equipment.
- Participation in MINEX Izmir-2021 is a good opportunity to show our Company among the world-class producers, as well as to tell about the Ukrainian production sites where the powered roof supports were manufactured - notes Daniil Domashchenko, the Corum Group Marketing Manager. - At the exhibition stand, each representative of the Turkish coal mining companies had the opportunity to examine the Corum Product Catalogue, obtain advice from technical experts and see the КД90Т 17,5/28 powered roof support section ad oculus.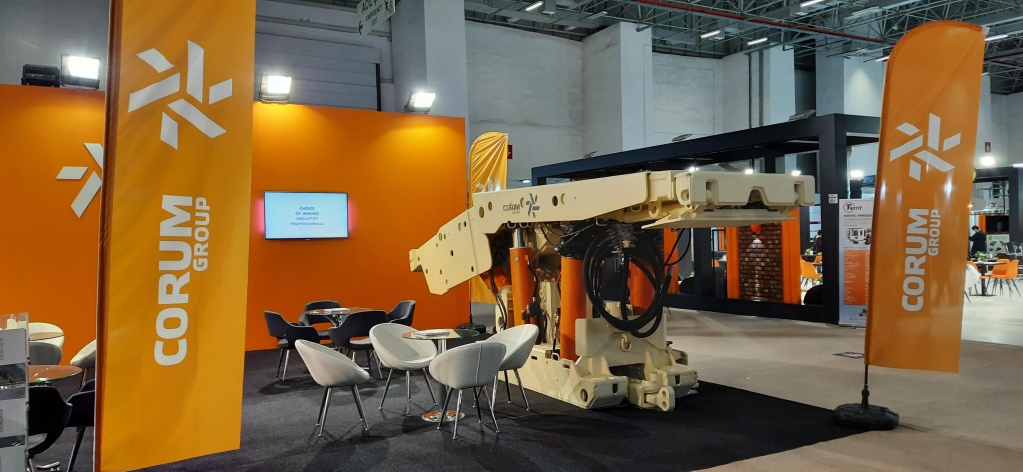 After the exhibition, the КД90Т 17,5/28 powered roof support sections were sent to the Imbat Madencilik company for industrial testing. The LTCC-type roof supports will help miners to extract the coal in 7-30 m seams, where the average annual production is more than 5.5 mln t/year.
Let us remind that in the summer of 2021 Corum Group signed the contract for the pilot supply of КД90Т 17,5/28 support sections with Imbat Madencilik, the leading coal mining company.