Corum Repair is the service department of Corum, which offers clients a wide range of service solutions and assistance in the repair of mining equipment.
Timely and high-quality technical support allows you to extend the life of technological equipment, increase the safety of its operation, avoid accidents and, as a result, downtime of the enterprise. Corum Repair helps clients to anticipate risks, save millions and time.
Corum Repair service department has a wide network of service centers in Ukraine, as well as in Europe and Asia. Our specialists provide 24/7 client support.
Services
Corum Repair service technical support increases the efficiency of mining equipment and creates a safe working environment for miners. For this we offer our clients individual and comprehensive solutions.
Qualified teams of service engineers will help the customer not only promptly perform maintenance of the equipment, but also train his personnel in the correct operation of each machine.
More information about service solutions, types of repairs and spare parts menu in the description below.
Service solutions
For our client, we can select the optimal configuration of the service solution, depending on the current needs, using the following tools:
24/7 - operation of the technical support line;
visit of specialists to restore working capacity;
installation supervision / installation of equipment at the facility;
adjustment supervision / adjustment of equipment at the facility;
servicing inspections of equipment;
support of operation at the facility;
troubleshooting of equipment operation;
online equipment monitoring;
maintenance;
personnel training.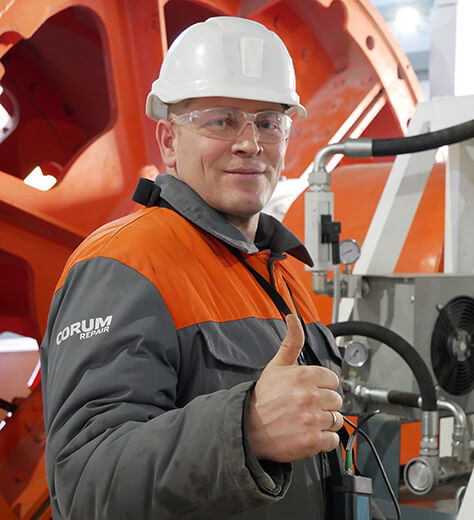 Spare parts
We supply original spare parts and consumables as part of service support for all Corum Group equipment. In each region, we guarantee the filling of our warehouses with spare parts, and we implement long-term planned supply programs. This guarantees long-term and safe operation of equipment in the following categories:
for longwall equipment: shearers, powered roof supports and armored face conveyors;
for tunneling equipment: roadheaders and machines;
for stationary equipment: hoisting machines and main fans;
for mine transport: locomotives, trolleys, as well as belt conveyors;
for electrical and other equipment.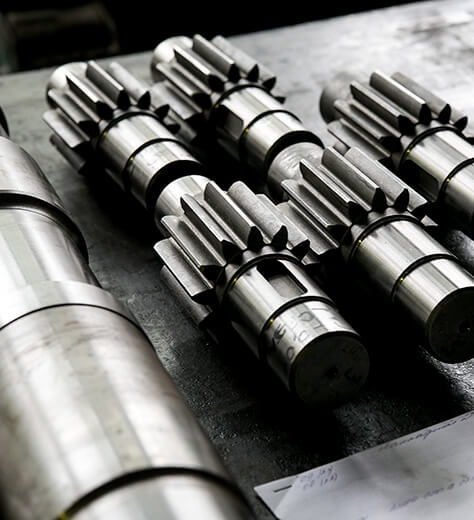 Repairs and support
Our restoration solutions focus on a proactive approach to minimizing downtime and extending equipment life. For our clients, whose equipment has been in operation for a long time or has worked out its resource, we offer extended repair and restoration programs from prompt restoration with original spare parts of Corum Group with commissioning to full restoration to the original resource of new equipment.
Scheduled repairs of mining stationary equipment at the client (fans, hoisting equipment).
Scheduled repairs of longwall equipment, tunneling equipment, transport, electrical equipment at the client.
Refurbishments of mining equipment, units and assemblies at the client.
Overhaul of equipment at manufacturing plants with full restoration (to replace bodies, large units, etc.)