Corum Group is aimed at the Indian market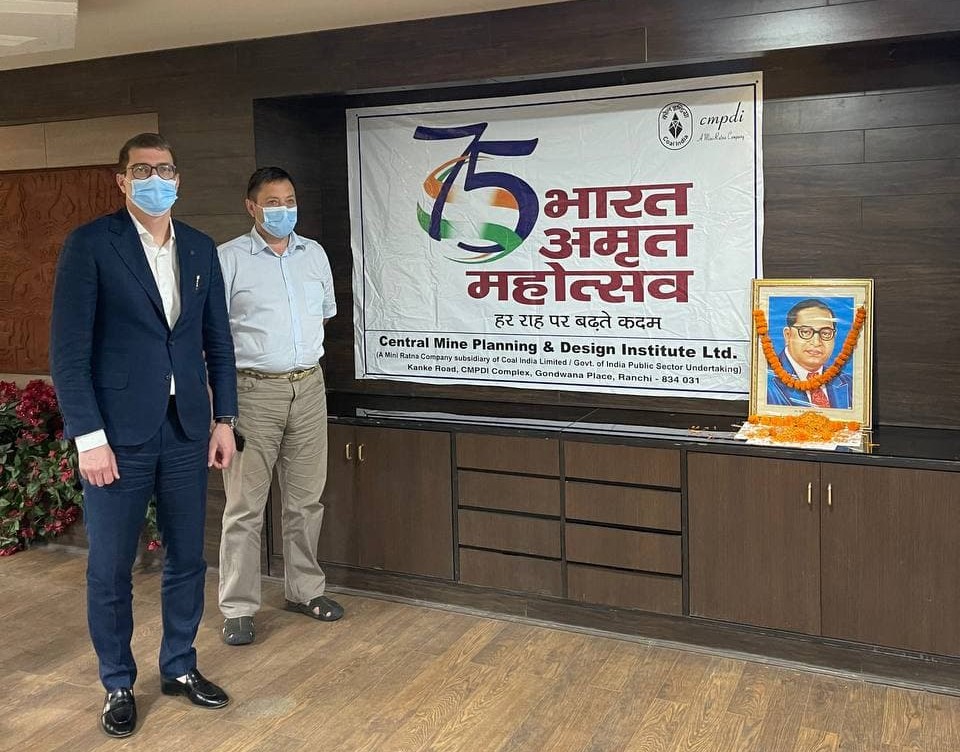 Corum Group delegation made a working visit to India. Main objectives of the visit included establishing cooperation with local mining companies, as well as establishing partnership with major local dealers involved in supply of mining equipment.
The dynamically developing Indian market in the field of coal mining and other mineral deposits is key to the success of possible cooperation, therefore, seeking the ways for establishing strategic partnership with Indian mining companies is a serious challenge for Corum Group. The company aims at establishing relations with private and state-owned mining companies interested in coal extraction, as well as in construction and development of infrastructure of the existing mining enterprises and, particularly, of the new ones.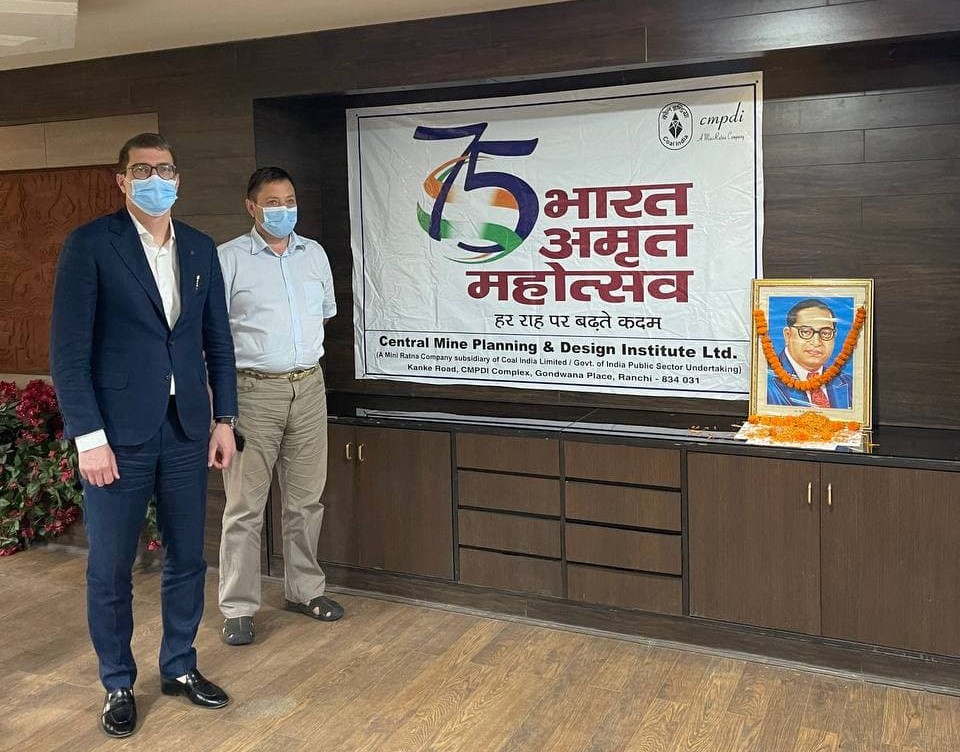 "India is an important global player at the natural resources mining market and is of interest for cooperation in terms of supply of longwall and tunneling equipment, as well as mine construction and infrastructure equipping, - comments Mikhail Potapov, General Director of Corum Group. Focusing on modern business models used all over the globe, Corum offers effective and safe integrated solutions (from technology development to equipment manufacture and servicing) for its clients: We believe that we will become a reliable partner for Indian companies and will become integrated in the client's business and share the responsibility for the end result of the work".
Corum has in-depth expertise in the field of coal mining equipment manufacture and mine construction, proven by years of experience of Ukrainian miners and foreign mining enterprises. Due to the company's developed R&D centre and application of innovative technologies, Corum adapts the equipment to clients' requirements, providing individual solutions for maximum equipment productivity under given conditions.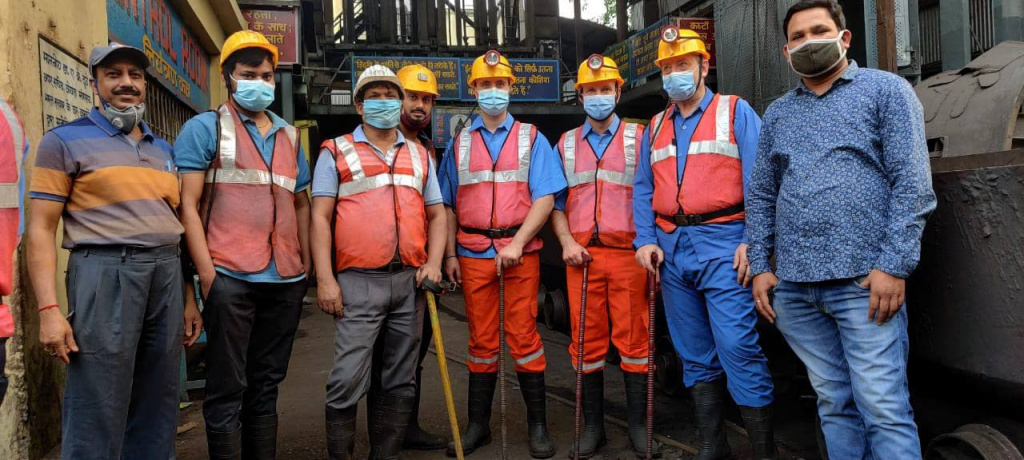 The delegation led by Mikhail Potapov held several meetings with local companies - members of the Coal India Group (Central Mine Planning & Design Institute Limited, Bharat Coking Coal Ltd, Eastern Coalfield Ltd (Eastern Coking Coal Ltd), a private coal mining company (member of the Tata Steel Group), state company Hindustan Copper Ltd (a major copper manufacturer) and state coal-mining company Singareni Collieries Company Limited (SCCL). Corum Group's mine construction and underground mining equipment supply capabilities were presented to potential clients.
"India is showing a steady demand for increasing its own coal production due to the extremely massive growth of energy consumption and steady demand for metallurgical sector products, - noted Mikhail Lysenko, Corum Group project manager. Therefore, Corum considers this country to be a high-potential market, where we will be able to show MZK's efficiency at operational mines and help to increase coal production".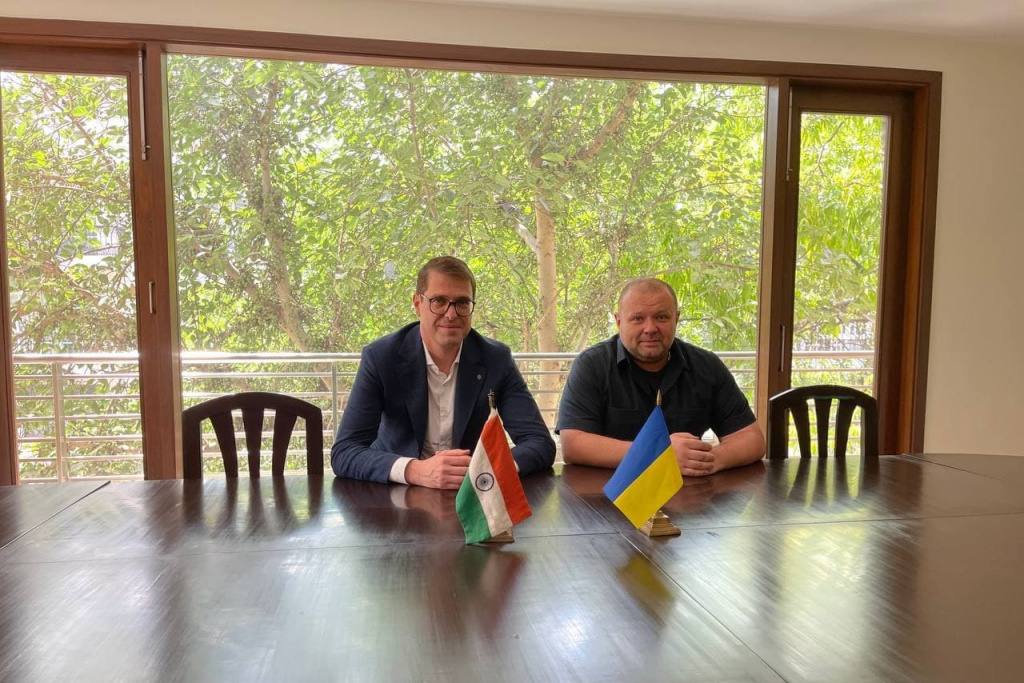 During the visit, a meeting was held with the Ambassador of Ukraine in the Republic of India and the Embassy employees, which included discussing the prospects of cooperation aimed at strengthening the partnership between Ukraine and India and increasing the volume of bilateral trade. This will have a positive impact on both countries' mining sectors.
In order to strengthen Corum's position and ensure practical understanding of the Indian market, Andrei Mironov was appointed task manager.
Reference: Andrei Mironov has more than 20 years of experience at the market of India and in manufacturing. From 2002 to 2008 he was a manager of the Tehri hydroelectric power station construction project in India. From 2008 to 2012 he was a sales manager for the Indian market in the company "Power machines". From 2013 to 2019 he was the head of the Indian branch of the company "P.G. Korobkov IZ-KARTEKS" (a hydraulic excavators manufacturer).
"Indian mining enterprises require a transfer to mechanized coal mining on walls with suitable mining and geological conditions. Corum Group is an expert in manufacture of mining equipment and in mine construction. Within achieving the established strategic objectives with respect to increasing product export, Corum Group is planning to supply its equipment and provide services to several Indian companies. This includes, first of all, longwall and tunneling equipment and mine construction services". - emphasized Andrei Mironov, chief of branch for the Indian market.
Entry into new markets is one of the company's key branches approved within the adopted 2030 Development Strategy. First of all, Corum Group's priority markets will include India and Turkey, see details in the articles:
https://corum.com/news/corum-group-predstaviv-strategiyu-rozvitku-kompanii-do-2030-roku/
Reference:
Corum Group is a part of energy company of DTEK Energy. Corum Group is the largest manufacturer of mining equipment in Ukraine.
Corum Group unites DTEK Energy engineering assets, namely these are enterprises in Kharkiv, Druzhkovka, Corum Shakhtspetsstroy, Corum Source and Corum Repair service companies, as well as foreign trading companies and representative offices. The company's key customers include 14 largest mining holdings with assets of 150 mines and quarries. Corum equipment is used at the mining enterprises in 15 countries of the world.
DTEK is the top private investor in the energy sector of Ukraine.
The group is developing businesses in the field of natural gas production and coal mining, renewable and thermal electricity generation, electricity distribution through power grids, electricity supply to clients, implementation of energy efficient solution, electric vehicle charging.
DTEK Energo maintains a close-loop cycle of electricity production from coal. Installed electricity generation capacity amounts to 13,5 GW. A full production cycle has been created in the field of coal mining, including coal production and beneficiation and service maintenance of mining equipment.